HMA Pavements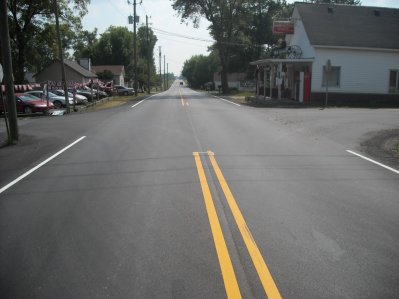 Asphalt Pavements are YOUR Best Value: For Roadways, Parking Lots, Airfields, Industrial and Recreational facilities.

Surveys conducted by the Federal Highway Administration leave little doubt about what their customers, the motoring public, expect in their roadways. They want: smooth, safe, long lasting pavements in good condition, a rapid response when problems do arise, with the least amount of disruption when routine maintenance, rehabilitation and emergency repairs are necessary. All of these expectations are best met using hot mix asphalt pavements. And, it is the reason why 94 percent of the paved roads in the United States are surfaced with Hot Mix Asphalt.

Hot Mix Asphalt Pavements are economical, smooth, safe, quiet, constructed quickly, environmentally friendly, 100% recyclable, versatile, lend themselves to stage construction and are easy to maintain.