Membership Benefits
Advocacy: Through numerous task forces and committees, APAI staff and members work closely with the Indiana Department of Transportation (INDOT) to make sure the asphalt industrys interests are represented in specifications and regulations.
Current Information: APAI's website and periodic email blasts provide APAI members with timely information on everything from specification changes to upcoming training opportunities.
Training Seminars and Workshops: APAI-sponsored workshops provide members with a convenient way to keep up with new specifications and regulations affecting their business. The APAI Winter Conference and Expo in December and the APAI Summer Meeting in July provide excellent educational programming and a chance for networking with INDOT and local public agencies.
Public Relations: APAI actively works to promote the use of asphalt by providing information to state and local agencies and consulting engineers. APAI frequently assists magazines and newspapers in the preparation of articles about asphalt pavements and our industry.
Industry Leadership: APAI is the voice of Indiana's asphalt paving industry. APAI maintains a collaborative relationship with the National Asphalt Pavement Association (NAPA), the State Asphalt Pavement Association (SAPA), the Asphalt Pavement Alliance (APA), the National Center for Asphalt Technology (NCAT), and the Asphalt Institute which keeps us current on national asphalt initiatives and enhances our ability to be an effective voice for APAI members.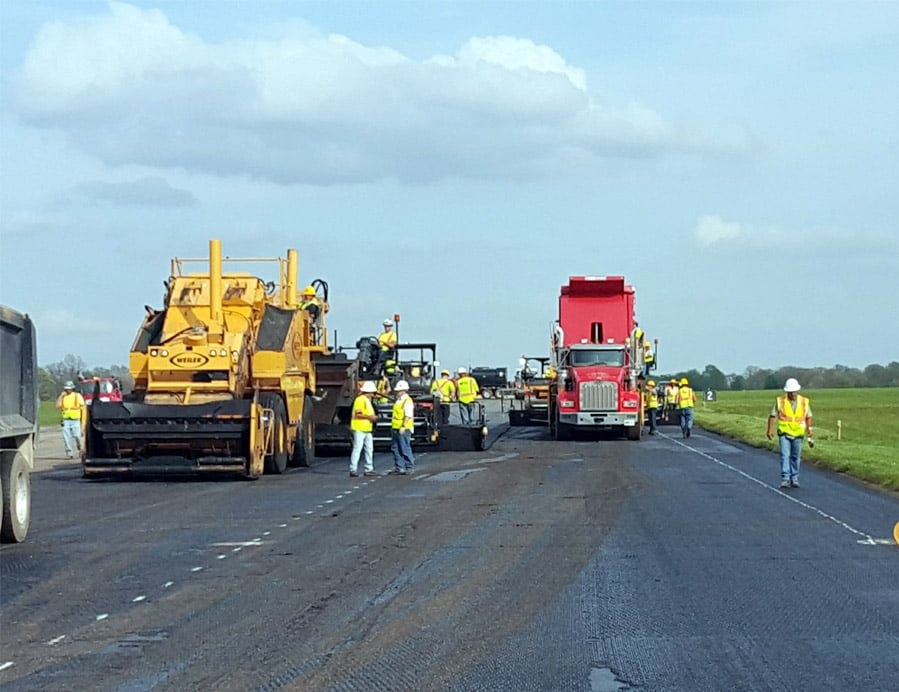 Why Join?

The Asphalt Pavement Association of Indiana is the only organization that focuses exclusively on the business of asphalt pavement construction in Indiana.
Membership in APAI is a corporate membership (not individual). When your firm joins, all employees become members of APAI. By the same token, our fulltime staff, Executive Director Kirsten Pauley, PE and Member Services Manager Jaymie Hunckler, become an extension of your staff. We work for you.
You can see the work we involve ourselves in most easily by looking over our list of member committees. There is strength in numbers. Associations thrive by members sharing expert knowledge to common problems. We partner with the Indiana DOT to present state certification programs for HMA Certified Asphalt Lab Technicians and HMA Field Supervisors.
APAI professionally represents the asphalt pavement industry before the largest customer in the state, the Indiana DOT, and many local public agencies every year. We market asphalt at several major Indiana conferences annually, including Purdue Road School, to reach over 5,000 pavement decision makers. Technical consulting and advocacy for enhanced market share for asphalt pavement is at the heart of what APAI does. Senior executives with INDOT have our staff on speed dial when asphalt issues come up and frequently attend both APAI Board of Director and committee meetings seeking input from our associations leaders. We are proud of our effective working partnership and take our responsibilities seriously.
At the heart of our mission to be the publics partner in building Indianas highway infrastructure is the widespread dissemination of accurate, timely and beneficial knowledge to the asphalt industry, public owners and others. We accomplish this in large part by hosting one of the largest Winter Conferences in our industry in the Midwest, featuring nationally recognized speakers and top INDOT decision makers, along with over 60 vendors in the trade show each year. With 600+ attendees each year, both contractors and customers, come together to network, learn, share new ideas, and have fun.
APAI has always been a technical organization first and foremostbut with recent legislative success ($1.2 billion in new state infrastructure funding for INDOT) achieved through the Build Indiana Council, more emphasis is being placed today on workforce development (attracting young people to think about careers in our industry) and employee training. We are actively moving forward in these areas with our Workforce Development Committee, our Scholarship Committee and our Young Leadership Group.
Like any trade association, APAI doesnt strive to do much for its members but we aim to do a lot WITH our members; and you get out in direct proportion to what you put in. Don't be a checkbook member. Get involved.