Women of Asphalt Indiana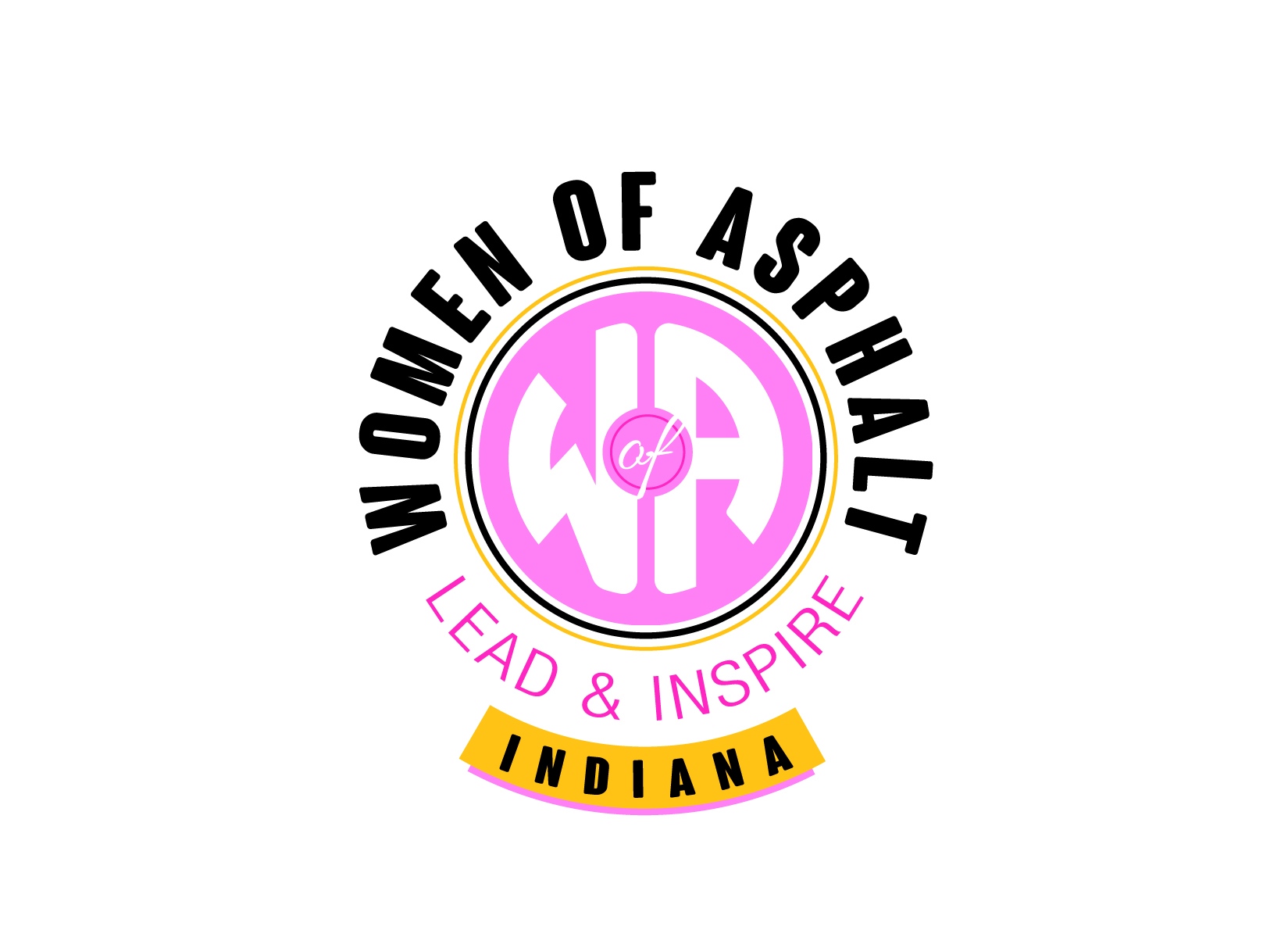 Women of Asphalt Indiana is excited to announce the branch's first event of 2024! Milestone Contractors has, once again, generously provided use of the company's suite at the Indianapolis Motor Speedway, in conjunction with the first week of Indy 500 practice, for a day of networking, educational programming, and fun! See the flyer below for all the details of this exciting event.
Registration is limited to the first 50 attendees, so don't hesitate – register early to ensure your spot!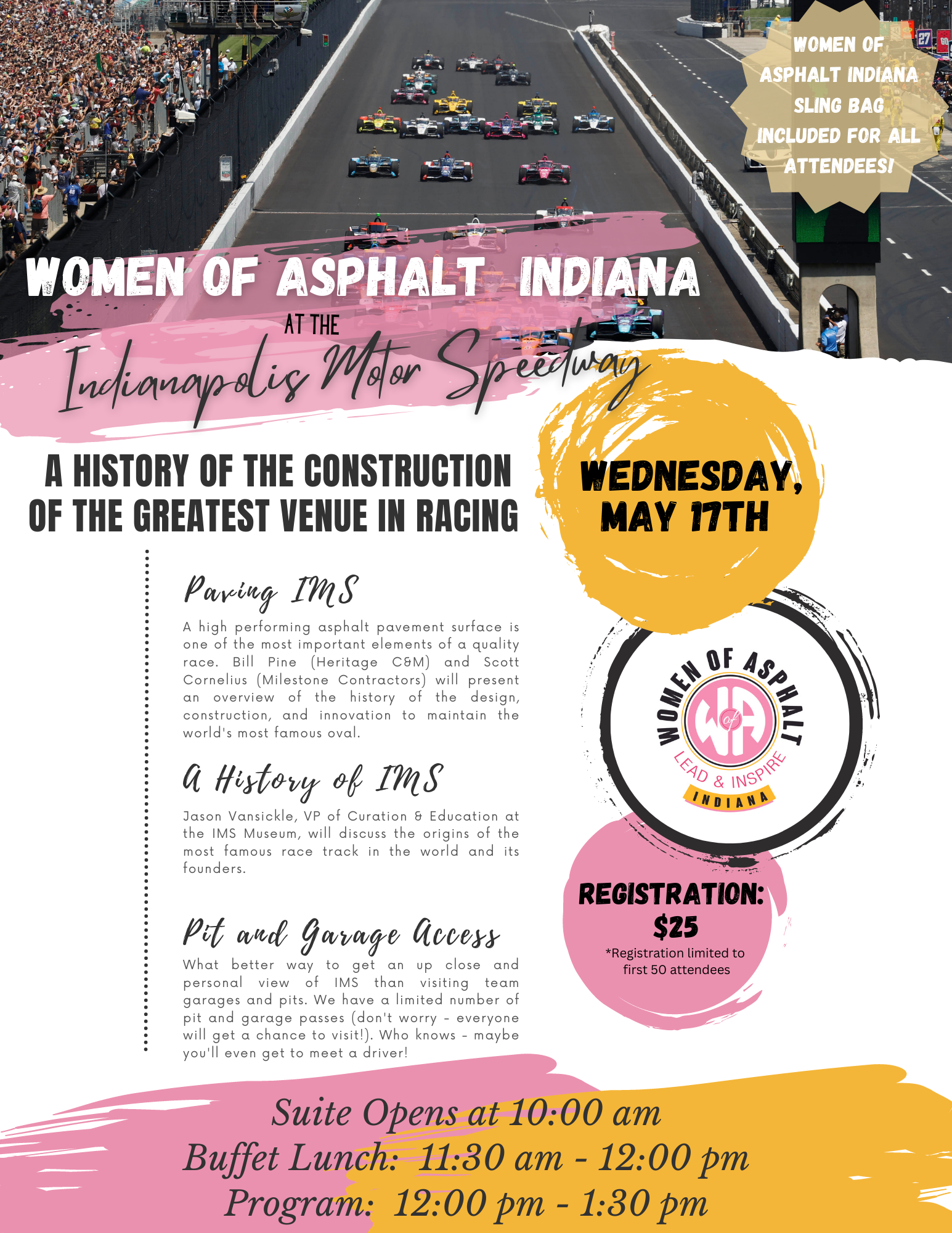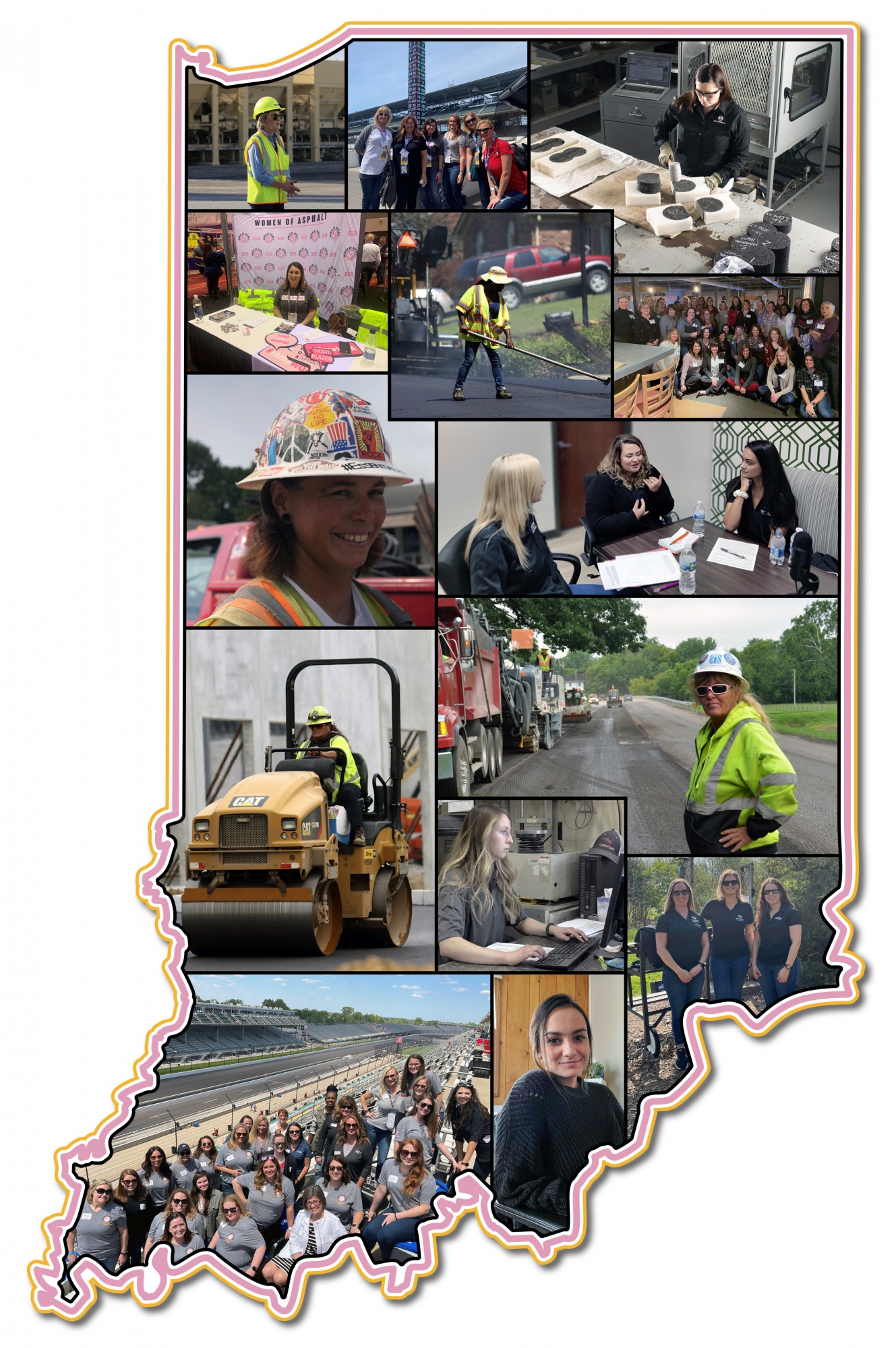 Women of Asphalt Indiana officially launched in 2020 to provide women statewide the opportunity to learn, network, have fun and grow professionally. WofA Indiana gathers several times throughout the year, both in-person and virtually.
Over the past three years, WoA Indiana members have had the opportunity to zip around the famous Indianapolis Motor Speedway at 150+ mph, learn how to Decode Someone in 60 Seconds or Less with Body Language Expert Lisa Mitchell, share experiences surrounding their careers in the asphalt industry through industry panels and speed networking, and get to know a variety of new friends in this growing sector of the industry.
In November 2021, WofA welcomed its 100th member, the first in the country to reach this outstanding milestone!
Women of Asphalt is a national coalition which supports women in all aspects of the asphalt industry through mentoring, education, and advocacy, and by encouraging women to seek careers in the asphalt industry.
If you are not already a member of Women of Asphalt, CLICK HERE to join now and use the JOIN WofA Indiana Now! link to register for WofA Indiana. It is easy to do and best of all, it is FREE!